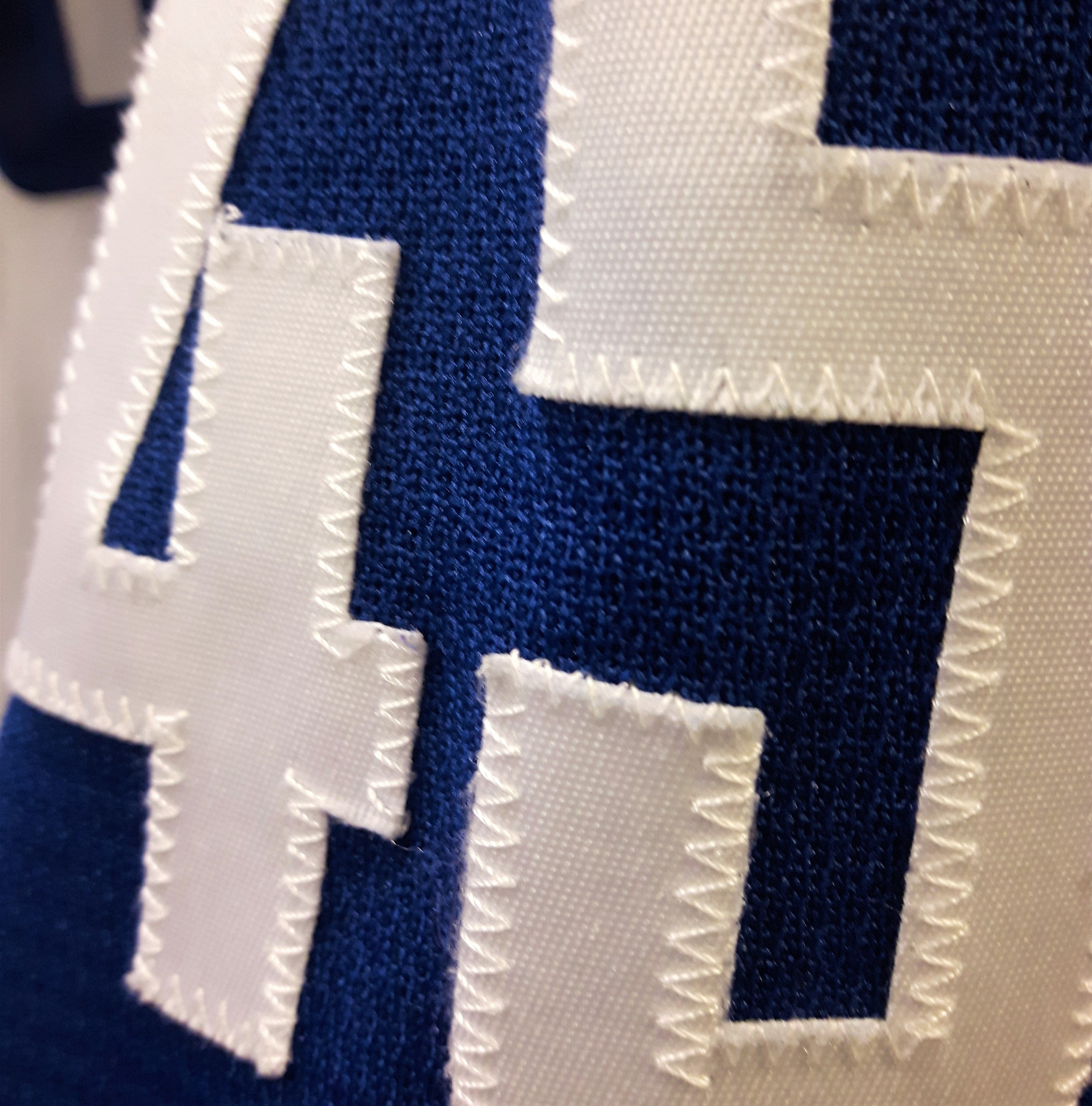 Cresting Upgrade- Stitching Home & Away Jerseys
Please add this item to your cart to

upgrade

your Name & Number HOME or AWAY jersey cresting to stitching. Please do not add this item to a blank jersey order.
Due to the nature of custom stitched jerseys, please allow approximately a 4-5 week window for customization of the jersey. Timelines for jersey completion are estimates only and timelines given may vary at any time due to a lower/higher volume of jersey being customized.
Please note, all customized jerseys are FINAL SALE.
Ship out and Store pick-up date: Please wait for an email stating your order has been fulfilled.