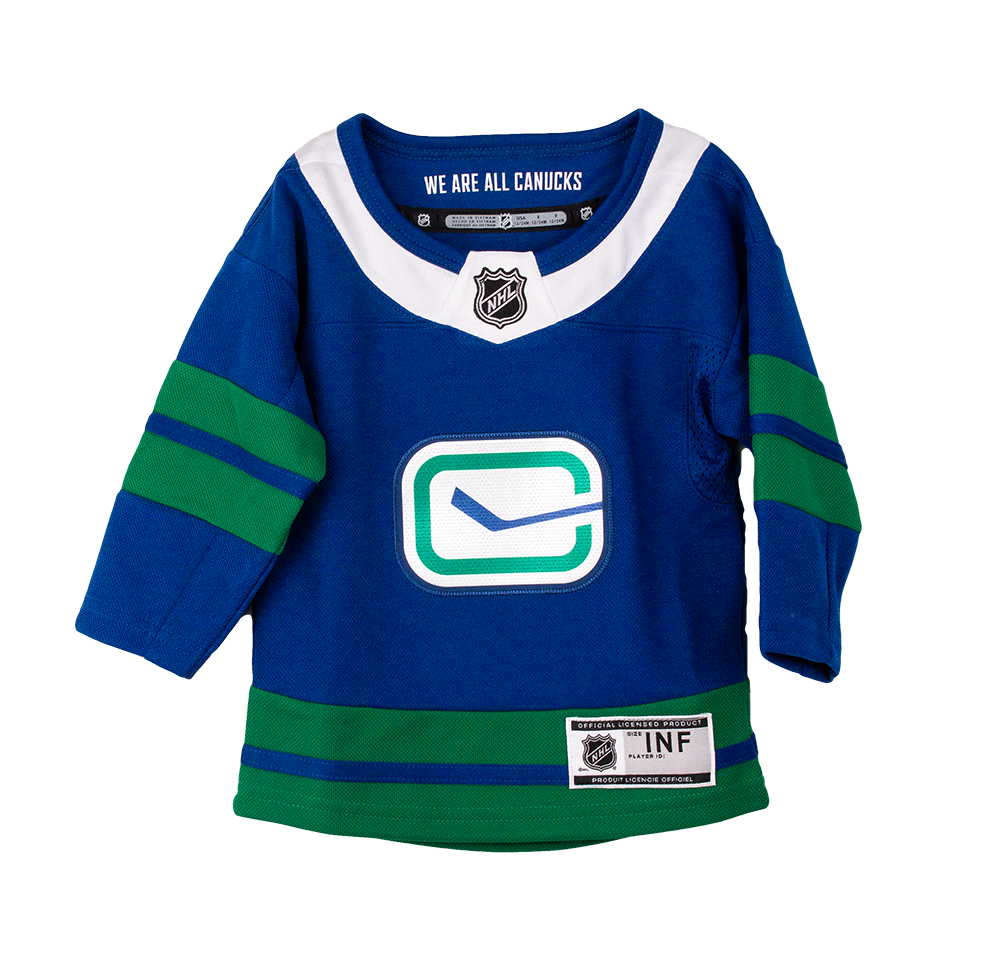 Vancouver Canucks Infant Stick in Rink Name and Number Jersey
For custom jerseys, please leave the requested Name & Number in the "Special instructions to seller" section at checkout.
Heritage:
Acknowledging our history, while looking forward to a new era, the Heritage jersey features a modern stylized take on the Stick and Rink mark worn during our inaugural season in 1970/71. Representing the rain, the perforations in the numbers depict a defining characteristic of life on the West Coast and our home.
Please note, all customized jerseys are FINAL SALE.
Please be advised that custom orders and some player jersey orders can take approximately 4-5 weeks for the jersey to be made by our cresting partner to be back for fulfillment. You will receive an email once your order has been fulfilled. Thanks!